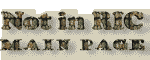 RIC VI, ROMA 323a, CONSTANTINE, UNLISTED OFFICINA T
OBVERSE

IMPCONSTANTINVSPFAVG [IMP CONSTANTINVS P F AVG]; bust r., laur., dr., cuir.

REVERSE

SOLIINV-I-CTOCOMITI [SOLI INVICTO COMITI]; Sol stg. l., chlamys over l. shoulder, r. raised, l. holding up globe. RT in exergue.

NOT IN RIC

UNLISTED OFFICINA - T. RIC lists officinae P, S and Q (p. 388). General note from p. 348-9: "[Also common] was Soli Invicto Comiti, in different versions, of which three are primary and often very common: produced from all four officinae [...] The whole issue, in which the four officinae seem to be fairly evenly used throughout, falls late in 312 and early 313". See also CORRIGENDA, VOL. VI, p. 388-390.

Note that the attribution of this type is uncertain; could be RIC VII ROME 57.
NOTES

Weight 3.52 g; diameter 20 mm. From VCoins (Romae Aeternae Numismatics).

Other specimens:

- sold on eBay in September 2012 for EUR 15; weight 3.52 g; diameter 19 mm [click for picture].