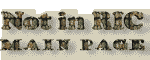 RIC VI, ROMA [after 3], CONSTANTIUS, UNLISTED FOR RULER
OBVERSE

DN[CO]NSTA-NTIOCAES [D N CONSTANTIO CAES]; head r., laur.

REVERSE

CO-MITA-TVSAV-[G]G [COMITATVS AVGG]; the two Emperors riding l., r. hands raised, the nearer holding short sceptre in l. PR in exergue.

NOT IN RIC

UNLISTED FOR RULER. RIC lists this issue for Diocletian, Maximian Herculius and Galerius Maximian (with similar obv. legend D N MAXIMIANO CAES). Cf. also TREVERI 8 with the same rev. and minted for Constantius. Published in: Aleksander Bursche, "Nieznana moneta Konstancjusza Chlorusa" [Roman Aureus of Constantine (sic!) Chlorus from the Collection of National Museum in Warsaw], Wiadomości Numizmatyczne 1980, r. XXIX, z. 1, p. 22-23.

Listed in Depeyrot (p. 85, no. 11/4; this coin, but with wrong breaks in rev. legend). Should be listed in RIC after ROMA 3.
| | |
| --- | --- |
| NOTES | Heavier aureus. Weight 6.11 g; diameter 18 mm. From the Collection of National Museum in Warsaw (no. 217291 MN). Photo by Tomasz Poniewierka. |