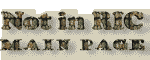 RIC VI, ROMA [before 1], DIOCLETIAN, UNLISTED ISSUE [IOVI CONSERVATORI]
OBVERSE

DIOCLETI-ANVSPFAVG [DIOCLETIANVS P F AVG]; head r., laur.

REVERSE

IOV-ICONS-E-RVATORI [IOVI CONSERVATORI]; Jupiter seated l. on throne, r. holding thunderbolt, l. leaning on sceptre; to l., eagle with wreath in beak. PROM in exergue.

NOT IN RIC

UNLISTED ISSUE. The mark PROM was already known to Cohen (cf. Cohen, vol. VI, p. 517, no. 254) and to Voetter (cf. Sammlung Bachofen von Echt, Wien 1903, p. 133, no. 2329). Also Percy H. Webb - the author of RIC V - mentioned that "the exergual mark PR is common on aurei of the new style before and after the Reform. PROM appears after that event" (RIC vol. V, part II, p. 214). Unfortunately, entire AV series with PROM m.m. was omitted in RIC VI, in error.

Listed in Depeyrot (p. 83, no. 9/4). Should be listed in RIC before ROMA 1.
| | |
| --- | --- |
| NOTES | Lighter aureus. Weight 5.04 g. Coin sold on Numismatica Ars Classica auction 111 (lot 210) in September 2018 for CHF 11,500. |