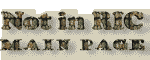 RIC VI, NICOMEDIA 69a, LICINIUS, UNLISTED OFFICINA B
OBVERSE

IMPCVALLICINLICINIVSPFAVG [IMP C VAL LICIN LICINIVS P F AVG]; head r., laur.

REVERSE

IOVICONS-ERVATORI [IOVI CONSERVATORI]; Jupiter stg. l., chlamys hanging behind, r. holding Victory on globe, l. leaning on sceptre. B in right field. SMN in exergue.

NOT IN RIC

UNLISTED OFFICINA - B. RIC lists only officinae A and Γ (p. 566). However, Voetter lists exactly and only officina B (see Voetter; p. 190, no. 4).

General note from p. 551: "Iovi Conservatori and Virtuti Exercitus both appear for Licinius and Maximinus, emissions for the former being the more scarce: coinage for Constantine is extremely rare. [...] Date, c. 311".

See also CORRIGENDA, VOL. VI, p. 566.
NOTES

Weight 4.62 g; diameter 21 mm. Sold on Leu Numismatik web auction 11 (lot 1987) in February 2020 for CHF 240.

Other specimens:

- sold on eBay in February 2008 for USD 14.99 [click for picture].