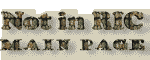 RIC VI, NICOMEDIA [before 7], CONSTANTIUS, UNLISTED ISSUE [MARTI PATRI]
OBVERSE

CONSTANTIVS-NOBCAESAR [CONSTANTIVS NOB CAESAR]; head r., laur.

REVERSE

MARTI-PATRI [MARTI PATRI]; Mars advancing r., helmeted, chlamys flying, r. holding transverse spear, trophy over l. shoulder. SMN in exergue.

NOT IN RIC

UNLISTED ISSUE. Also obv. legend is not attested for Constantius in RIC VI. But note its similarity to Galerius' obv. legend [MAXIMIANVS NOB CAESAR] on NICOMEDIA 7 which has rev. with Sol, Galerius' personal god. Here we have Mars, the personal god of Constantius. For rev. legend cf. NICOMEDIA 34, 42 and 45.

Not listed in Depeyrot. Should be listed in RIC before NICOMEDIA 7.
NOTES

Aureus. Weight 5.35 g; diameter 20.5 mm. From Museum of Fine Arts Boston (no. 1988.353).

Other specimens:

- from the Odessa Numismatics Museum website; described as Ukrainian imitation of Roman aureus (dot in m.m.?) [click for picture]; sold on Obolos webauction 11 (lot 676) in December 2018 for CHF 1,700; weight 5.04 g; diameter 20 mm [click for picture] [Thanks to the collaboration of Tomasz Speier].