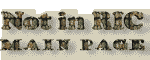 RIC VI, NICOMEDIA [before 63], MAXIMINUS, UNLISTED OBVERSE LEGEND AND REVERSE LEGEND VARIETY
OBVERSE

MAXIMINVS-AVGVSTVS [MAXIMINVS AVGVSTVS]; head r., laur.

REVERSE

IOVICONS-ERVATORINK [IOVI CONSERVATORI NK]; Jupiter stg. facing, head l., chlamys hanging behind, r. holding thunderbolt, l. leaning on sceptre. SMN in exergue.

NOT IN RIC

UNLISTED OBVERSE LEGEND AND REVERSE LEGEND VARIETY. Specimen similar to NICOMEDIA 63 except for obv. legend MAXIMINVS AVGVSTVS instead of MAXIMINVS P F AVG and reverse legend ended with ligature NK (p. 563).

General note from p. 549: "GOLD. Unchanged in weight at nearly 5.4 gm., this is known for Maximinus only, in two varieties, both rare, showing him as P F Aug; [...] the other, with normal obverse and Iovi Conservatori reverse, records the formal adhesion of the new Augustus to Jovian line".

The obverse legend MAXIMINVS AVGVSTVS is very rare and attested only on HERACLEA 44b. Ligature NK could be found on earlier gold coinage from Nicomedia (cf. NICOMEDIA 32-38 and NICOMEDIA 41-47). Coin should be listed before NICOMEDIA 63.
NOTES

Aureus. Weight 5.26 g. Coin sold on Rauch auction 105, session II (lot 535) in November 2017 for EUR 9,000.

Other specimens:

- from Ira & Larry Goldberg auction 36 (lot 3593); weight 5.13 g [click for picture].