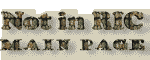 RIC VI, NICOMEDIA [before 62], MAXIMINUS, UNLISTED BUST TYPE [A]
OBVERSE

MAXIMI-NVSPFAVG [MAXIMINVS P F AVG]; head r., laur. [A].

REVERSE

CONSVLPP-PROCONSVL [CONSVL P P PROCONSVL]; Emperor, laur. and togate, stg. facing, head l., r. holding out globe, l. short baton downwards. SMN in exergue.

NOT IN RIC

UNLISTED BUST TYPE - A. RIC lists for this rev. only bust type B: bust r., laur., in imperial mantle, r. hand extended (p. 563; see example of NICOMEDIA 62; BM R.242, 5.28 g).

Listed in Depeyrot (p. 122, no. 14/3). Should be listed in RIC before NICOMEDIA 62.
| | |
| --- | --- |
| NOTES | Aureus. Weight 5.33 g. Coin sold on Tkalec auction in April 2007 (lot 347) for CHF 18,000; sold on Numismatica Genevensis auction 5 (lot 294) in December 2008 for CHF 22,000. |