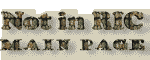 RIC VI, LUGDUNUM 124, MAXIMIAN HERCULIUS, BUST TYPE VARIETY [LL var.], UNLISTED OFFICINA A
OBVERSE

IMPMAXIMIANVSAVG [IMP MAXIMIANVS AVG]; bust l., laur., helm., cuir., r. holding Victory on globe [LL var.].

REVERSE

GENIO[POP]-VLIROMANI [GENIO POPVLI ROMANI]; Genius stg. l., modius on head, naked but for chlamys over l. shoulder, r. holding patera, l. cornucopiae. Altar in left field, A in right field. PLC in exergue.

NOT IN RIC

BUST TYPE VARIETY. Specimen matches description of LUGDUNUM 124 except for laureate helmet. Note that for this issue RIC does not distinguish plain helmet from laureate helmet or radiate helmet. However, this difference is mentioned in footnotes (cf. footnote 6 and 12 on p. 250 or footnote 3 on p. 251). Also, officina A is not attested in RIC.

Listed in Bastien Lyon (294-316) (p. 177, no. 156). Note that Bastien lists under this number only LUGDUNUM 125a, officina A; one attested specimen with laureate helmet. Officina B is listed in Bastien Lyon (294-316) separately (p. 185, no. 206); one attested specimen with plain helmet, no globe, only Victory.
NOTES

Weight 6.90 g; diameter 29 mm. Coin sold on CNG live auction in July 2022 (brm_748218) fro EUR 120. Now in Constantine Venetis' collection.

Other specimens:

- from Bastien Lyon (294-316) (plate XVI, no. 156); weight 10.81 g [click for picture].