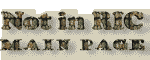 RIC VI, LUGDUNUM [before 182], MAXIMIAN HERCULIUS, UNLISTED ISSUE [VIRTVS MILITVM]
OBVERSE

MAXIMI-ANVSPFAVG [MAXIMIANVS P F AVG]; head r., laur.

REVERSE

VIRTVS-MILITVM [VIRTVS MILITVM]; four-turreted gateway, with doors thrown open; crescent over doors. PLC in exergue.

NOT IN RIC

UNLISTED ISSUE. RIC does not list any silver issue from Lugdunum for this period (p. 254). Listed in: Georges Gautier, "Les argentei émis à Trèves et à Lyon entre juillet et décembre 307 apr. J.-C. : particularités et énigmes", Revue numismatique 2014, pp. 317-339. Gautier describes this type as: "Donativum du 25 juillet 307 ou de la fin décembre de la même année" (p. 328). The former date (or even earlier Constantine's marriage to Fausta, daughter of Maximian Herculius) is more probable.

Coin should be listed before LUGDUNUM 182.
| | |
| --- | --- |
| NOTES | Argenteus. Weight 2.96 g. From Gautier's paper, p. 328, no. 16 and plate 7, no. 16a (Madrid). |