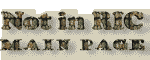 RIC VI, LONDINIUM [after 7], DIOCLETIAN, UNLISTED BUST TYPE [CONSULAR]
| | |
| --- | --- |
| OBVERSE | IMPCDIOCLETIANVSPFAVG [IMP C DIOCLETIANVS P F AVG]; bust r., laur., in mantle. |
| REVERSE | GENIOPOPV-LIROMANI [GENIO POPVLI ROMANI]; Genius stg. l., modius on head, naked but for chlamys over l. shoulder, r. holding patera, l. cornucopiae. |
| NOT IN RIC | UNLISTED BUST TYPE. Not attested for obv. legend 1a (p. 124). Listed in Cloke-Toone (1.03.004). Should be listed in RIC after LONDINIUM 7. |
NOTES

Weight 8.50 g. Sold on eBay in April 2015 for EUR 269.53 [Thanks to the collaboration of Zenon M.].

Other specimens:

- from: Lord Stewartby, "Early Tetrarchic Coins of London from the Market Stainton Finds", Numismatic Chronicle 1998, p. 103, no. 30 and plate 28, no. 30; plate coin in Cloke-Toone; weight 9.17 g; diameter 27-29 mm [click for picture];

- from CollecOnline; posted by Maximianus (attribution uncertain); weight 10.45 g; diameter 28 mm [click for picture].