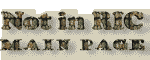 RIC VI, LONDINIUM [after 287], CONSTANTINE, BUST TYPE VARIETY
OBVERSE

C-ONSTANTINVSPAVG [CONSTANTINVS P AVG]; bust l., laur., helm., dr. (?), cuir., r. holding spear forward, shield on l. arm.

REVERSE

SOLIINVI-C-TOCOMITI [SOLI INVICTO COMITI]; Sol stg. r., head l. chlamys over l. shoulder and hanging behind, r. raised, l. holding up globe. Star in left field. PLN in exergue.

NOT IN RIC

BUST TYPE VARIETY. Specimen similar to corrected LONDINIUM 287 except for bust cuirassed and draped instead of cuirassed only. Note, however, that the drapery could be regarded as balteus, shoulder belt used to suspend sword or to support shield. For this bust type see also CORRIGENDA, VOL. VI, p. 134.

Listed in Huvelin (no. 201; this coin). Listed in Cloke-Toone (7.14.007; this coin). Should be listed in RIC after LONDINIUM 287.
| | |
| --- | --- |
| NOTES | Weight 4.296 g. Plate coin in Cloke-Toone. From the British Museum Collection (reg. no. 1927,0616.186). |