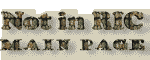 RIC VI, LONDINIUM [after 240], CONSTANTINE, UNLISTED REVERSE TYPE
OBVERSE

CONST-ANTINVSAG [CONSTANTINVS AG]; bust r., laur., cuir.

REVERSE

SOLIINVIC-TOCOMITI [SOLI INVICTO COMITI]; Sol stg. l., chlamys draped over l. shoulder, r. raised, l. holding whip. Star in right field. PLN in exergue.

NOT IN RIC

UNLISTED REVERSE TYPE. Obv. legend is not attested for this Soli issue (p. 137). But note that Sol is holding whip instead of globe. Note also that elaborate cuirass could be described as mantle because of absence of pteruges (see CORRIGENDA, VOL. VI, p. 134). Listed in Huvelin (no. 154). Listed in Cloke-Toone (7.08.013). Should be listed in RIC after LONDINIUM 240.

See also:
LONDINIUM [after 240], CONSTANTINE, UNLISTED REVERSE TYPE
NOTES

Weight 4.60 g. Plate coin in Cloke-Toone. From the British Museum Collection (reg. no. 1977,1005.33).

Other specimens:

- listed in Huvelin from Lafaurie 1966 (p. 289, no. 33; plate XXIX); weight 3.70 g [click for picture];

- from: William Sharp Ogden, "A find of Roman bronze coins on the Little Orme's Head, North Wales", British Numismatic Journal 1906, p. 45 and plate II, no. 43; weight 4.01 g [click for picture].