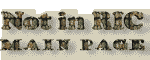 RIC VI, LONDINIUM [after 128], LICINIUS, UNLISTED FOR RULER
OBVERSE

IMPLICINIVSPFAVG [IMP LICINIVS P F AVG]; bust r., laur., cuir.

REVERSE

COM[I]TI-AAVVGG [COMITI AAVVGG]; Sol stg. l., r. holding whip, l. globe. Star over T in left field, star over F in right field. PLN in exergue.

NOT IN RIC

UNLISTED FOR RULER. RIC lists this extremely rare issue only for Constantine (see example of LONDINIUM 128; Chitry Hoard no. 112, 4.07 g, 21.5 mm). Listed in Cloke-Toone (6.03.002).

For the detailed analysis of this issue see: Hubert J. Cloke, Lee Toone, "Two Enigmatic Issues of London: The Rare Stars over T/F and Right Star over I/I Mintmarks", Revue Numismatique 2017, vol. 174, pp. 249-261.

Coin should be listed in RIC after LONDINIUM 128.
| | |
| --- | --- |
| NOTES | Weight 3.90 g; diameter 24 mm. Plate coin in Cloke-Toone. Coin sold on eBay in September 2014 for EUR 366. Now in Phil Edmonds' collection. |