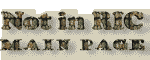 RIC VI, CYZICUS 110, MAXIMINUS, UNLISTED OFFICINA B
OBVERSE

IMPCGALVALMAXIMINVSPFAVG [IMP C GAL VAL MAXIMINVS P F AVG]; head r., laur.

REVERSE

SOLIIN-VICTO [SOLI INVICTO]; Sol, rad., stg. l. in long robe, r. raised, l. holding head of Serapis. Star over B in left field. SMK in exergue.

NOT IN RIC

UNLISTED OFFICINA - B. RIC lists for this type only officina ς [rarity R3] (p. 595). General note from p. 576: "This very small issue - the coins are all extremely rare - comprises only Herculi Victori, for Constantine, and Iovi Conservatori and Soli (sic) Invicto for Maximinus. Emissions for Licinius are not recorded. The highest officina number recorded is Z. Date, 313". Footnote 1 on p. 595 emphasizes that "Evidence for this issue is very poor, and the full number of officinae is uncertain". All coins listed in RIC are cited after Voetter and Sutherland probably has never seen them.

Warning! Possibly a cast forgery of this type exists (see example from eBay).
NOTES

Weight 5.72 g; diameter 23 mm. Sold on Savoca Numismatik 128th online auction (lot 490) in March 2022 for EUR 70.

Other specimens:

- from Casa de Subastas de Madrid auction 634 (lot 2238), October 2022; weight 4.29 g [click for picture];

- from author's collection; weight 4.03 g; diameter 22 mm [click for picture].