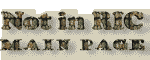 RIC VI, CYZICUS [after 99], CONSTANTINE, UNLISTED FOR RULER, MINTMARK VARIETY
OBVERSE

IMPCFLVALCONSTANTINVSPFAVG [IMP C FL VAL CONSTANTINVS P F AVG]; head r., laur.

REVERSE

SOLEIN-VICTO [SOLE INVICTO]; Sol, rad., stg. l. in long robe, r. raised, l. holding head of Serapis. Dot over A in left field. MKV in exergue.

NOT IN RIC

UNLISTED FOR RULER. RIC lists this issue for Licinius and Maximinus (p. 593).

General note from p. 576: "A very small issue, of slightly lighter weight, containing only Genio Augusti CMH (plain Genius) and Sole Invicto for Licinius and Maximinus, with Iovi Conservatori for Maximinus. [...] ranging from scarce to very rare [...] Date, c. 312".

Note also m.m. variety: dot is over officina letter, not in right field (cf. CYZICUS 98; ANS 1944.100.5843, 5.89 g, 23 mm, cited in RIC). Coin should be listed after CYZICUS 99.
| | |
| --- | --- |
| NOTES | Weight 4.04 g; diameter 20.5-21.0 mm. Coin sold on eBay in October 2013. Now in the Zenon M. Collection. |