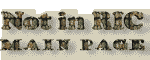 RIC VI, CARTHAGO [after 36], GALERIUS MAXIMIAN, UNLISTED OBVERSE LEGEND
OBVERSE

MAXIMIANVSNOBC [MAXIMIANVS NOB C]; bust r., rad., dr., cuir.

REVERSE

VOT/X/FK in three lines in wreath.
Note that there is an error in RIC. See: CORRIGENDA, VOL. VI, p. 427.

NOT IN RIC

UNLISTED OBVERSE LEGEND. MAXIMIANVS NOB C instead of GAL VAL MAXIMIANVS NOB C (p. 425; see examples of CARTHAGO 35b and CARTHAGO 36). General note from p. 415: "The celebrations of 303 produced also an ample issue of fractional radiate coins of c. 3.0 gm., with dies ↑↑ or ↑↓. Their reverses are VOT X (for the Caesars) or VOT XX (for the Augusti), and they are all signed FK = Felix Karthago: no officina is indicated". Coin should be listed after CARTHAGO 36.
| | |
| --- | --- |
| NOTES | Weight 3.22 g; diameter 23-23.5 mm. From the Sergio Lendines Ramiro Collection. |