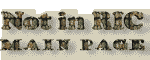 RIC VI, ANTIOCHIA [after 127a], MAXIMINUS, UNLISTED BUST TYPE
OBVERSE

MAXIMI-NVSPFAVG [MAXIMINVS P F AVG]; bust r., half-length, in imperial mantle, r. raised, l. mappa.

REVERSE

CONSVLPP-PROCONSVL [CONSVL P P PROCONSVL]; Emperor laur., togate, stg. facing, head l., r. holding out globe, l. holding short baton at side. Crescent SMA [reversed sigma] star in exergue.

NOT IN RIC

UNLISTED BUST TYPE. Not attested for this issue (p. 634-635).

General note from p. 608: "Consular types, with continued mark crescent SMA [reversed sigma] star, were struck for Galerius (cos. VIII = 311) and probably for Maximinus (cos. = presumably 311, his first consulship as Emperor, distinct from that of 307) and Constantine (cos., recalling his recent consulship, though as Caesar, of 309): the two latter emissions appear to be more appropriate in this Group than in the next, where change occurs in the mint-mark. Weight is around 5-3 gm".

Coin should be listed after ANTIOCHIA 127a or as unlisted issue in the next Group, after ANTIOCHIA 158.
NOTES

Aureus. Weight 5.31 g. Coin sold on Bank Leu auction 18 (lot 390) in May 1977 for CHF 80,000; sold on Leu Numismatik auction 87 (lot 111) in May 2003 for CHF 37,000; sold on Helios Numismatik auction 1 (lot 586) in April 2008 for EUR 25,500; sold on Hess Divo auction 315 (lot 218) in October 2009 for CHF 39,000.

Other specimens:

- ex Numismatic Fine Arts auction 22 (lot 125), June 1989; sold on Numismatica Ars Classica auction 51 (lot 421) in March 2009 for CHF 30,000; weight 5.33 g [click for picture];

- sold on Bank Leu auction 25 (lot 428) in April 1980 for CHF 60,000; weight 5.30 g [click for picture].