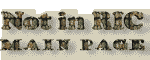 RIC VI, ALEXANDRIA [after 9b], MAXIMIAN HERCULIUS, UNLISTED MINTMARK [no officina letter], ENGRAVER'S ERROR
OBVERSE

MAXIMI-ANVSAVG [MAXIMIANVS AVG]; head r., laur.

REVERSE

VIRTVS-MILITAM [VIRTVS MILITAM (sic!)]; three-turreted camp-gate, open; no doors. ALE in exergue.

NOT IN RIC

UNLISTED MINTMARK. Not attested for this rev. but cf. ALEXANDRIA 13a and 13b. Note an engraver's error in rev. legend: MILITAM instead of MILITVM. Coin should be listed after ALEXANDRIA 9b.

Not listed in Gautier - Alexandria.
| | |
| --- | --- |
| NOTES | Argenteus. Weight 3.41 g. Coin sold on Rauch auction 90 (lot 885) in June 2012 for EUR 650. |